Welcome to Our Parts Department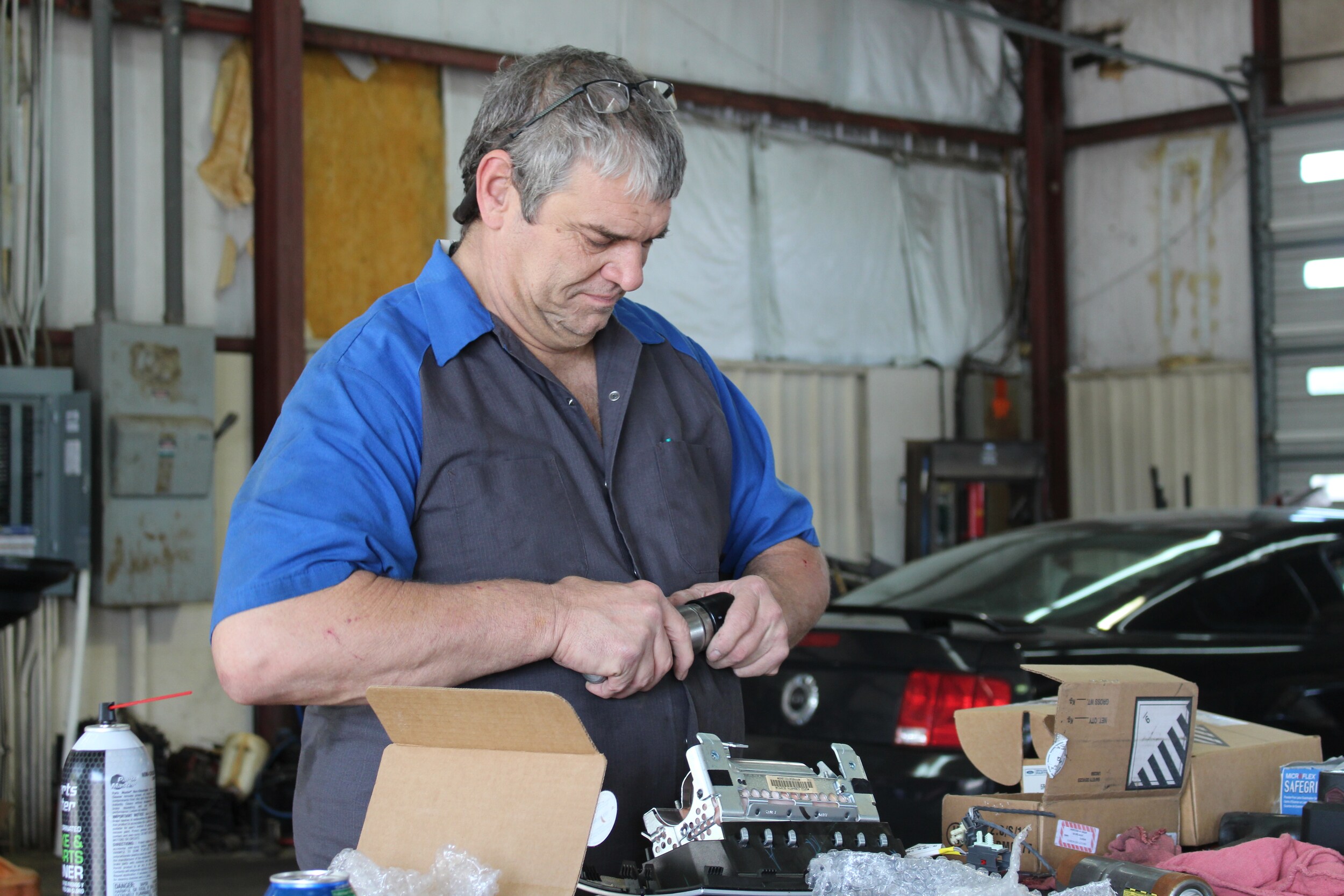 From nuts and bolts to fenders and doors, the Parts Department at Southwest Chrysler Dodge Jeep Ram has the genuine factory parts and accessories that will fit right, look great and fix your vehicle the first time. Our knowledgeable parts counter staff is up to date on all the latest models, and we're here to answer your questions. If we don't have what you're looking for in stock, we'll order it and potentially have it here for pickup in as little as one day. Just stop in today or give us a call and we'll get started!
We Supply Genuine Jeep, RAM, Dodge and Chrysler Parts and Accessories to Drivers in Arkadelphia, Malvern, Hot Springs AR and Hope AR
When it comes to auto service and repairs, it's important to ensure that you're doing the job right the first time. Part of that involves using Genuine Jeep, RAM, Dodge and Chrysler Parts and Accessories that have been specifically engineered for your vehicle. There's simply no reason to take any chances with your car when it's just as easy and affordable to use Genuine parts and accessories from a trustworthy dealership like Southwest Chrysler Dodge Jeep Ram!
Of course, many auto parts stores would like you to believe that imitation parts and accessories will work just fine for your car. But, we know that there's just no substitute for factory-backed parts and accessories that have been purposefully designed, tested and certified for your new Jeep, RAM, Dodge and Chrysler model. If you choose to go with off-brand parts, you won't enjoy the same level of quality, craftsmanship or warranty coverage that's found in our parts and accessories.
You'll also have the helpful assistance of our Jeep, RAM, Dodge and Chrysler parts specialists that know everything there is to know about your car. We'll take the time find the exact replacement part before performing a simple installation to get you back on the road. If you're ready to replace a part or personalize your ride, we encourage you to fill out an online order form or stop by Southwest Chrysler Dodge Jeep Ram in Arkadelphia to get started today!