Welcome to Southwest Chrysler Dodge Jeep Ram!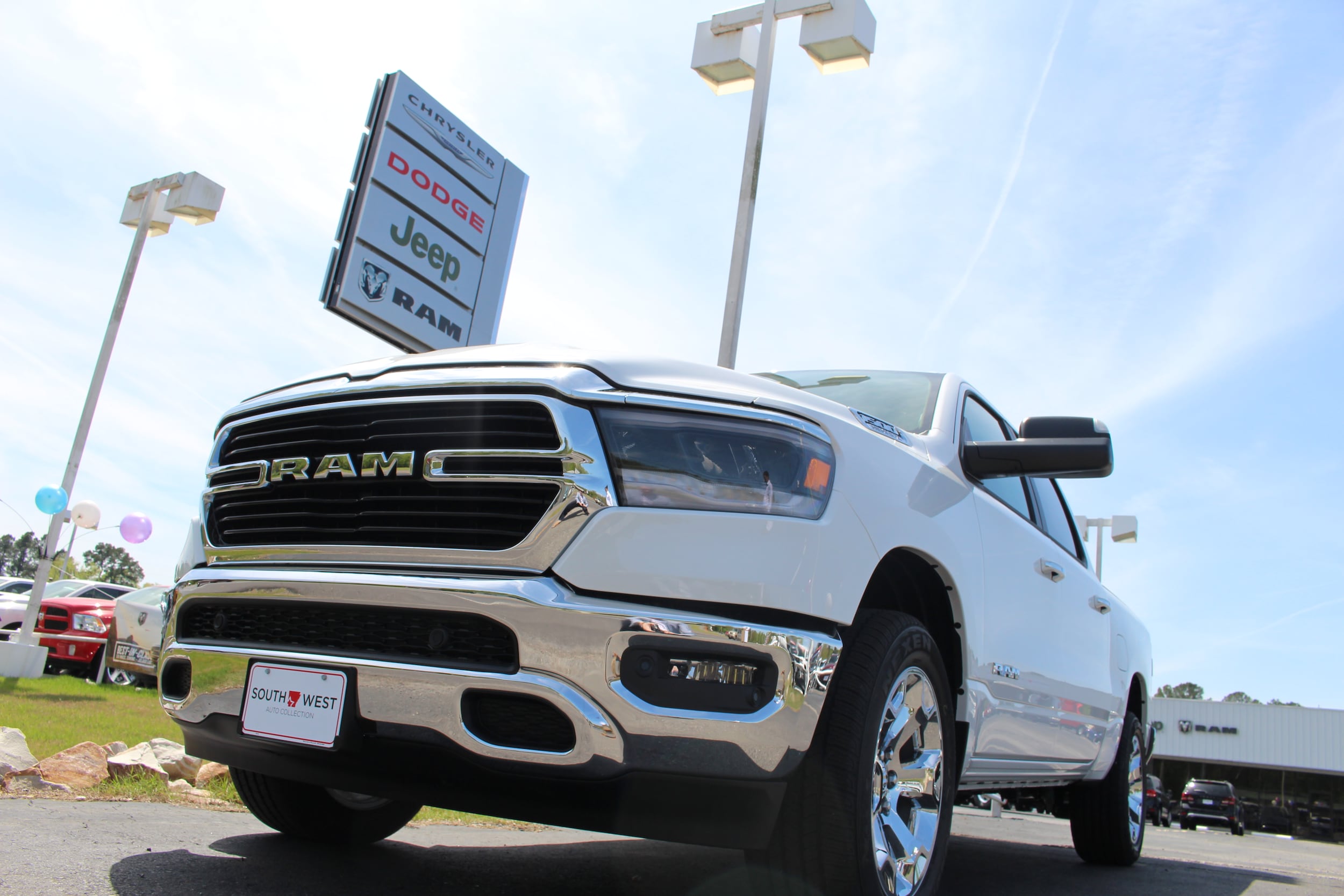 Here at Southwest Chrysler Dodge Jeep Ram, we know that when you come to us to buy a new or used car you're doing more than just buying a car. You're also asking us to help you make a decision that can impact your finances, lifestyle and independence for years. When you bring in your car or truck for service, you're doing more than asking us to change your oil or service your brakes. You're putting some of the most precious things you have in this world in our hands: your time and your safety. Understanding those things is what sets Southwest Chrysler Dodge Jeep Ram apart from other dealers, and what makes us absolutely committed to honesty, integrity, and doing things right, the first time and every time.
One of greatest aims as a dealership is to be involved in our local Arkadelphia community. We want to support our kids, our universities and our local businesses. We support our local schools through the Arkadelphia Badger Foundation. We support our local universities by lending vehicles to Ouachita Baptist University and Henderson State University coaches for long road trips. We support our local business through being a top-level member of the Arkadelphia Chamber of Commerce. On top of all these things, we support local events throughout the year, such as the Clark County Rodeo and Arkadelphia Crawfish Festival. Arkadelphia is a great place to call home, and we are proud to be involved in the Arkadelphia community.
Okay, back to cars. In addition to great new Chrysler, Dodge Jeep and Ram vehicles, Southwest CDJR offers excellent pre-owned cars, trucks and SUVs. Nearly every make and model, import and domestic, is available, and if you don't see what you're looking for, we'll find it. If your car needs service, Southwest CDJR has you covered there, too. Along with that, we help you find a way to pay for your new or used ride with car loan and Jeep, RAM, Dodge, Chrysler lease options, and work with you the entire time to find the best plan possible. Our service department is staffed with factory certified mechanics. We work on all makes and models, from oil changes and tire rotations to major repairs, all at prices that are much more affordable than you would think.
Here's our only request: every time you come into Southwest CDJR, for any reason, make us really earn your business. Not just accept it, but earn it. Ask the hard questions. Be skeptical. Make sure we truly deserve your trust and friendship. Give us the chance to show you what it means when we pledge honesty, excellence and fairness in every deal, every time, on every vehicle, for every customer. If you feel like we're living up to our promise, buy a car from us and tell your friends. If you feel like we've fallen short, tell us what we did wrong, and we'll do our best to make it right. We know that's the only way to build a reputation in a place that still values honesty and fairness. Our team is highly-trained, and use the latest technology, tools, equipment and
Jeep, RAM, Dodge, Chrysler parts
when we work on your vehicle, to give you a standout experience, and a long lasting ride that is properly cared for.
Throughout it all, you can count on Southwest Chrysler Dodge Jeep Ram to give you the experience you desire. If you're interested in taking a closer look at any of the vehicles we have here in our showroom, you can stop in and check them out. We're located at 1451 North 10th Street Arkadelphia, Arkansas, and a short drive away from Malvern, Hot Springs AR and Hope AR, and look forward to seeing you!